10/02/2020
The Oslo Vikings will be well represented at the 2020 CFL international combine in Copenhagen, Denmark on February 29th.
The four Oslo Vikings players representing Norway are:
Jonas Hagerup, Offensive Linemen.
6`6
305 pounds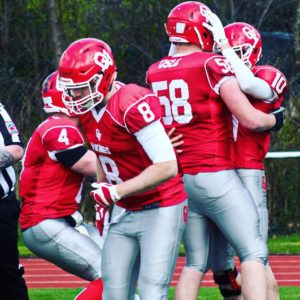 Andre Wang Engedahl, Wide receiver 
5`9
192 pounds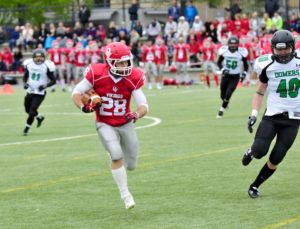 Petter Alexander Holth Langdalen, Defensive Line
6`5
255 pounds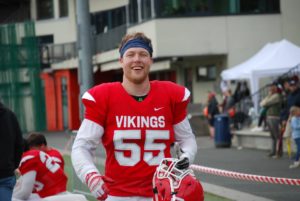 Nicholas Isaksen, Defensive Back
6`4
227 pounds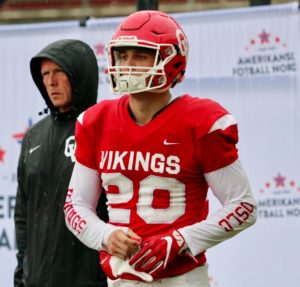 All four of these players will be competing for an invitation to the 2020 CFL combine in Toronto, Canada. This is the first year the CFL has been hosting combines all around the globe to find the best talent outside of North America. Combines have already been held in; Sweden, Finland, Germany, Italy, France, Great Britain and Japan. In each of these combines one or two participants have been invited to the 2020 CFL combine in Toronto, Canada.
Athletes will be measured and tested on:
40 yard dash
20 yard shuttle
3 cone drill
vertical jump
broad jump
bench press
height
weight
hand size
arm length
wingspan
They will also be taking part in positional specific drills followed by 1 on 1 competitive drills.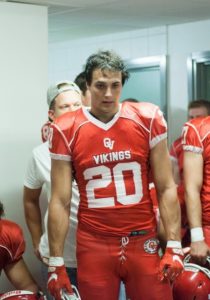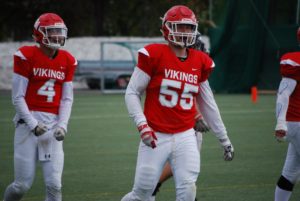 This combine will be a mix of Danish and Norwegian born players. There are two other Norwegian players who will be attending the combine. Leo Kraft, defensive linemen from the  Eidsvoll 1814`s and Kacper Latkowski, defensive linemen from the Sand Falcons.
On behalf of the entire Oslo Vikings organization, we would like to wish our boys the best of luck in Copenhagen!
GO VIKINGS!!