10/06/2022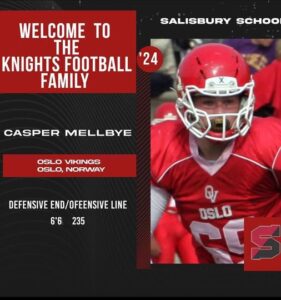 This Fall one of our young Vikings, Casper Mellbye will be headed to the states to play high school football. Casper will be looking to advance his academic and football career at Salisbury school in Connecticut, USA with the Crimson Knights.
Casper will spend the first half of the season with the Oslo Vikings u17 program before summer break.
The entire Oslo Vikings organization would like to wish Casper the best of luck with his future endeavors.