03/06/2018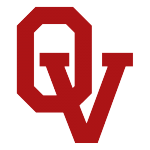 Oslo Vikings American Football Club
FOR IMMEDIATE RELEASE
Oslo, Norway – March 2nd,2018: After qualifying for and confirming our participation in the Northern European Football League, the schedule details have now been released – the dates are fast approaching, so be sure to mark them down in your calendar!
What an exciting time for the Oslo Vikings community! This is an incredible opportunity for the football club, not only for the growth of our current players, but also for the growth of the game in Norway. It has been 9 years since the Vikings participated in European competition, so a new generation will be taking the club to the next level. We take great pride in this group of players, who have developed within the organization over the years. They will not only be representing the OV logo, but also Norwegian football as a whole. We are excited to showcase some of Norway's most talented players on an international stage.
Our Senior's Head Coach and Oslo Vikings' Athletic Director,  Derek Mann noted:
"We've got a lot of great talent in Norway and we've had some great competition here over the past few years. That being said, the NEFL consists of teams throughout Northern Europe that have qualified for this elite competition. Copenhagen, Carlstad and Tamsworth are phenomenal football teams with a lot of skilled athletes. Having two of these teams here in Oslo to showcase the game of football is very exciting."
Without further ado, here are the dates and kick-off times of the games.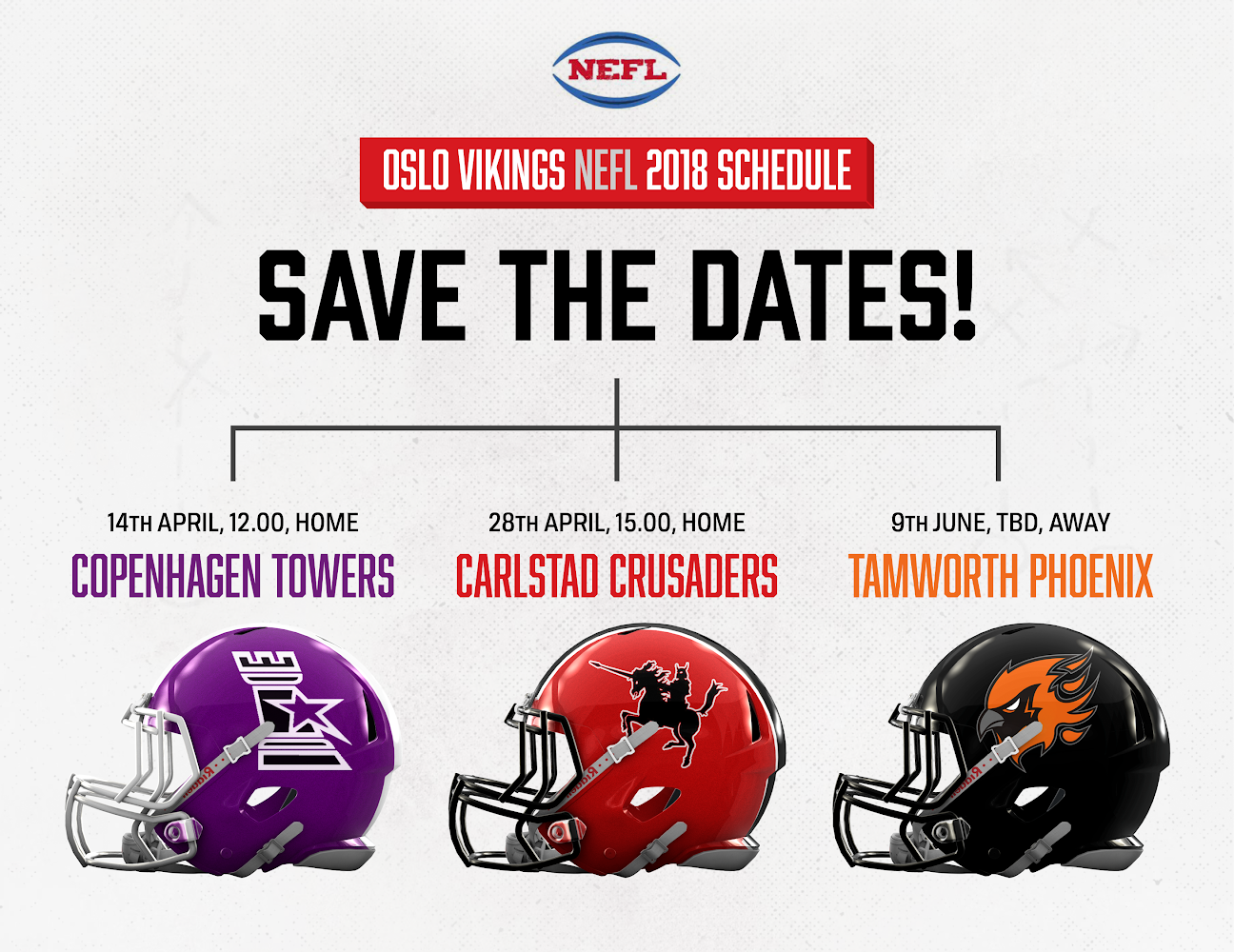 ---
Founded in 1986, the Oslo Vikings are members of the Norwegian American Football and the European Federation of American Football. In our efforts to serve our players and community we are an organization that is committed to continuous development and, as such, believe there is always room to improve our player offering and our reach within the greater community.
The Oslo Viking's Mission is to be the leading sports club in Norway through providing a fun, demanding American Football experience founded on Community, Sportsmanship, Development, Drive, and Inclusivity.
Please follow and like us: