10/23/2018
Vikings win 2018 U 15 National Championship
The 2018  U 15 Vikings caped off a great undefeated season this weekend with a 44-7 win over the BVHIF Ironmen. The young Vikings have been playing quality football all season long. Do not be devised though, there were many close matches throughout the season. The kids showed amazing fight and determination to come out ahead on all of their matches.
2018 Season Breakdown
Game #1 : Vikings 45- 28 over Åsane Seahawks
Game #2 : Vikings 44-38 over Sand Falcons in overtime!
Game #3 : Vikings 40-33 over Eidsvoll 1814`s
Game #4 : Vikings 38-19 over Vålerenga Trolls
Game #5 : Vikings 44 – 7 over BVHIF Ironmen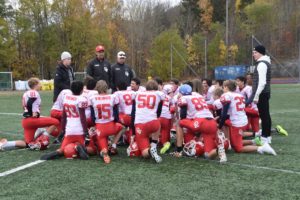 It was safe to say the Vikings offense was rolling all season long. The young Vikings saved their best defensive performance for last. Forcing 5 turnovers. 4 fumble recoveries and 1 interception to help seal the final win of the season.
We would like to say thank you too all the coaches , players, team managers and parents who devoted their time to make this season such a great success. It would not have been possible without everyone's help!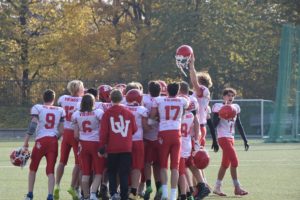 The 2018 U 15 Oslo Vikings have 18 players who will be moving up to the U 17 program for the 2019 season. We cant wait to see these young Vikings continue to develop both as  players and as individuals.
The work has already started to put together our 2019 U 15 Oslo Vikings! But we can always use your help promoting and getting new players to join this wonderful club. New player information below.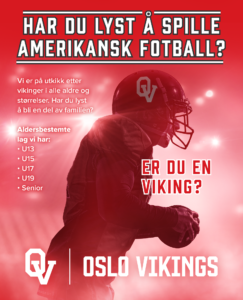 Contact email for Junior players : Junior@oslovikings.com
Until next season, GO VIKINGS !!
Photo credit : Kristiann Saunders
Please follow and like us: