04/10/2017
On April 2nd at Frogner stadium in front of a crowd of 150+ fans, our U17 team played their first match of the year. It was a friendly match vs the Kongsvinger Fortress.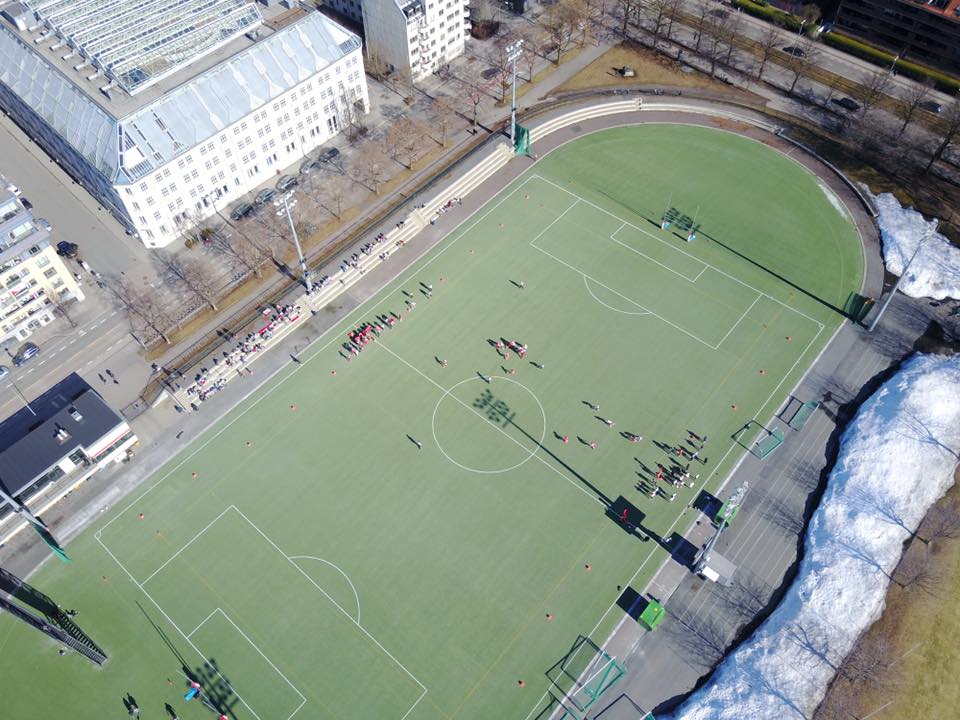 The young Vikings came out firing from the opening kickoff. On offence, there was a good balance between run and pass play calls. On this day, both the running game and the passing game seemed to be working very effectively. In the passing game , the team was lead by quarterback #12 Amund Maudal.He finished the first half with 3 passing touchdowns. The first touchdown pass, was a reception from slot receiver #11 Lars-Petter Hillesund. Maudals`s second and third touchdown passes went to wide receiver #13 Filip Nikolai Rognerud on beautiful deep passes down the sideline.
On the ground, the Vikings were lead by running backs #42 Axel Kleiven and #99 Aleksander Thomas. Both running backs showed fabulous vision on their multiple touchdown runs. In the end, they both finished with 2 touchdowns each.
Up front, the offensive line was lead by left guard Fredrik Moe , center Marcus Kverndal and right guard Ola Lefstad. All day long they showed they could handle anything the defence through at them!
Defensively, It was a great team effort. The D held the Fortress to ZERO on the score sheet. The Vikings were swarming the ball all day long and creating turnovers. Just an overall dominate day for the whole defensive unit.
In the special teams game, Kicker and Punter #21 Magnus Meyer had a wonderful day. He was bombing kickoffs deep and went 6 for 6 on extra points. He also ran in one extra point on a bad snap.
The Oslo Vikings U17 open their regular season vs the very same Kongsvinger Fortress in Kongsvinger April 22nd.
The Oslo Vikings look forward to seeing you all at Frogner stadium this year cheering on and supporting our U17 program!!
Go Vikings!!