29/01/2020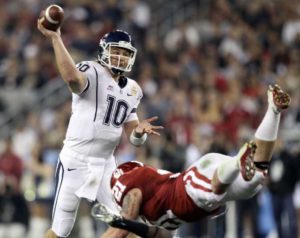 We are very excited to announce the newest member of the Oslo Viking family. Quarterback, Zach Frazer will be the new signal caller for the Oslo Vikings in 2020.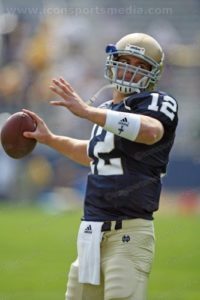 Zach is a player with loads of experience, both in the United states and Europe. Zach has 4 years of NCAA Division 1 experience. Zach is a 31 year old who is originally from  Mechanicsburg, Pennsylevania. He was a red shirt freshmen at the University of Notre Dame and then transferred to the University of Connecticut to play out his sophomore, junior and senior season.
After his college career, Zach played the 2012 season in Denmark for the Triangler Razorbacks. He went on to lead the Razorbacks to a  Mermaid bowl  title ( Danish Champions)
Following his championship season in Denmark, Zach went on to play professionally in the Area football league for the Chicago Rush and the San Antonio Talons.
Since then, Zach has started his own fitness training company located in Clearwater, Florida. He has been actively working with athletes to help them with their collegiate and professional aspirations.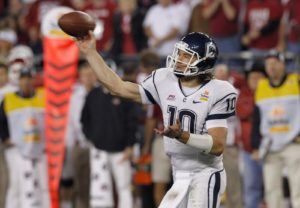 Words from Head coach and Athletic Director, Derek Mann:
We are very excited to have Zach joining the Oslo Vikings organization. He will instantly raise our level of play on the field. Zach will bring loads of experience both on and off the field. This signing will not only help our Senior Elite team but also all our youth programs. Having a player and coach with his level of knowlege will be a huge step in the right direction for us as an organization. I can not wait to have him here in Oslo helping contribute to the growth of this club.
On behalf of the entire Oslo Vikings organization, we would like to welcome you to the family. We look forward to seeing you in the red and white!
GO VIKINGS!!!