03/15/2019
                           OSLO VIKINGS U 13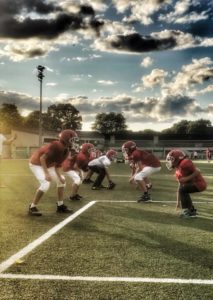 The Oslo Vikings U 13 program has been off to an amazing start. We would like to thank Sparebankstiftelsen DNB and Frogner Bydel for helping us getting our U 13 up and running.  Without these two organizations, the program would not be where it is today. We have been able to attract kids from the Frogner and Majorstuen area and beyond! Since 2018 we have grown our program to 20+ members (and counting!). With the funding we have received from both organizations, we have been able to purchase much needed American football equipment for the kids to start a new sport at a low cost.
In 2018, the Oslo Vikings were able to have their U 13´s take part in the Lucia Cup in Gøteborg, Sweden. http://www.cupmate.nu/cup/goteborg-afk-marvels-marvels-lucia-cup. This tournament is the largest youth American football tournament in Scandinavia. Now, in 2019 the program has continued to grow. In an effort to make youth sports more accessible for everyone, the Oslo Vikings have chosen to not have a practice fee for the U 13 members in 2019. With this decision, we have seen a spike in growth and an overall interest in our club and sport.
It was very important for us to be able to offer our sport and resources to all the kids in the Oslo area. When you first start a new sport, financially it can be a huge strain on the parents. With the help of both Sparebankstiftelsen DNB and Frogner Bydel, we were able to take the financial strain away from the family's. When the community and sports clubs have the support of these institutions, the main focus becomes helping the kids grow on and off the field. All kids deserve a chance to play sports no matter what their families economic situation is.
The Oslo Vikings would like to say thank you to Sparebankstiftelsen DNB and Frogner Bydel for their previous and ongoing support towards the community and the Oslo Vikings Amerikansk fotball club.
Head Coach: Derek Mann
Team Manager: Carina Nilstun
Nestleder Oslo Vikings: Jan Jørgensen
Last Summer our U 13  program arranged a U 13 camp at Frogner stadion. U 13-players from Østlandet, Bergen and Oslo participated.  There were coaches from all different clubs from across Norway. There was  even U 17 and U 19 national team coaches from our federation NAIF!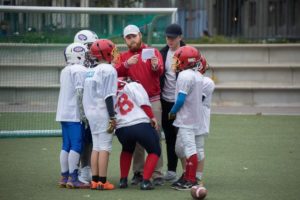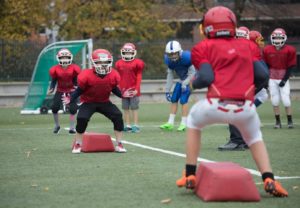 FUN @ FROGNER!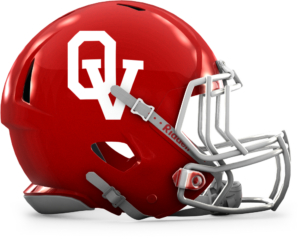 GO VIKINGS!
Please follow and like us: