03/16/2016
With the overwhelming effort and performance our players have shown during this and last year's off season (and in-season), we have created a slew of exciting opportunities for them to showcase what they can do both on and off the football field in 2016.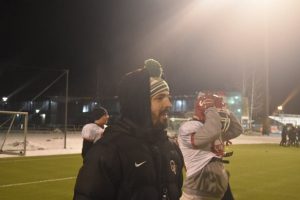 Starting with the off-season and Coach Vogt's work in the weight room, our guys are in some of the best physical shape we have ever seen in a Vikings club. Also, with the addition of Physical Therapist, Tom Wilhelmsen, guys are staying healthy and fixing minor injuries from past seasons.
Then we take it to the field where we have a position coach for each and every position on the field and in some cases even two position coaches. This enables us to provide players with a fulfilling two hour practice two times a week during the off-season. All the coaches bring great positive attitudes as they push our players to be the best they can possibly be.
This year we will have a few special opportunities to play top level international games and camps. With a shortened regular season in the Norwegian league we needed to give our players more. So, that is what we've done.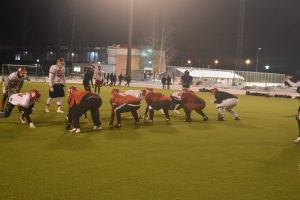 We will start off with a camp with the reigning Swedish league champions, Carlstad, in Carlstad. This will be a fun learning experience playing a top organization in Europe.
April 2nd, we will host a preseason game against the Championship winning Towers from Copenhagen. This will be the first time since 2012 the Towers will travel to Oslo for a game in the preseason. These games are always tight battles, so we hope for a good one in April!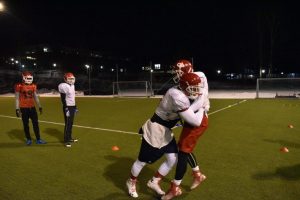 Finally, we will end our preseason with a game in Germany. This will be the first time the Oslo Vikings will travel to Germany since the early 2000's when they traveled to Berlin in the EFAF cup days.
We hope this not only helps us in our pursuit for a great season in the Norwegian league and provides a great building block for the club's future but also helps promote the game of American football here in Norway.
Please follow and like us: