07/04/2017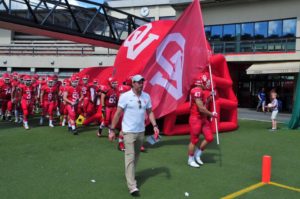 With the regular season over, it was playoff football time at Frogner Stadium! The 6-0 Oslo Vikings took their undefeated regular  season record vs the 1-5 Vålerenga Trolls. Taking the two teams records into consideration, the game did not play out as expected. The final score was a 39-32 score for the home team Oslo Vikings.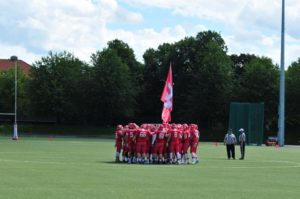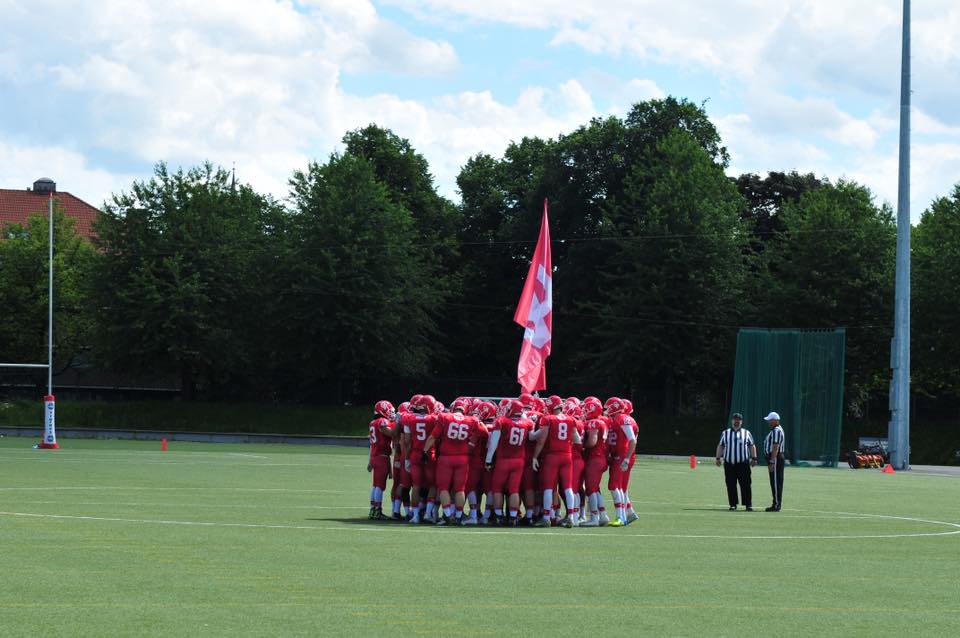 With the following possession, the Vikings D Line brought some much needed pressure on the opposing QB and forced a fumble which was recovered for the final Vikings touchdown. Making the score 39-25.
The Trolls then went on to add one more passing touchdown late in the game to make the score 39-32.
The Oslo Vikings would like to thank everyone who came out to cheer and support your team!! It was much needed and helped us reach the NM finals!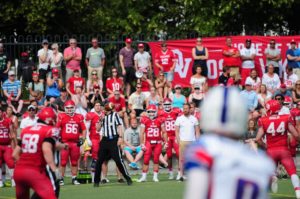 The NM finals will be played Saturday July 8th at Bislett Stadium vs Eidsvoll 1814`s. Kick off is at 18:30. This years Finals will also be broadcast on live TV ( TV 2 sports channel.)
This will be a rematch of last years NM finals, so you can be sure its going to be a good one! We look forward to seeing everyone out there in the Vikings RED and WHITE!!
GO Vikings!!
All photos taken by : Henning Riglund
Please follow and like us: