04/23/2017
Oslo Vikings is represented on the U17 National team coaching staff.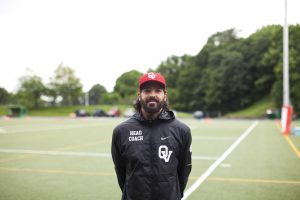 Former HC for the Eliteteam Jesse Alderfer and current defensive coordinator for the Elite team and HC for the U17 team Nicolay Falch Knutsen is the two coaches who is representing Oslo Vikings.
Jesse Alderfer is defensive coordinator for the U17 national team. Jesse coached the senior team to the National Championship game where the Oslo Vikings became champions for the first time since 2012. Jesse played many seasons as a player before beginning his coaching career with the Vikings. Alderfer had some of the best defensive units in the elite league when he was a HC and DC. He later stepped down to spend time with his family, but is still a part of the Vikings Community.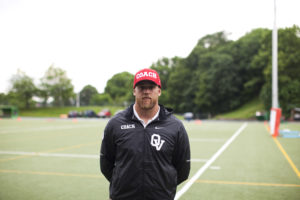 Nicolay Falch Knutsen is the linebacker coach for the U17 national team. Nicolay has been in the club since being an early teenager. He came up through the junior system before being a vital part of the senior team for years, ultimately winning 2 championships as a player. He has always been a big coaching talent and is now the head coach of Oslo Vikings U17 team. He is also the defensive coordinator for the senior team.
This is what Nicolay had to say;
"It`s a big honor to be asked to represent your country in any way. And it is amazing to be a part of such an experienced and talented staff. The Oslo Vikings has time and time again given me opportunities to develop myself on and off the field. And I've had some great experiences being able to coach at several different levels and positions. This is just a great opportunity that I can develop and benefit from, that hopefully will go back to Oslo Vikings as well. It is also so much fun to be able to participate in developing our great sport across the nation. A national team is a good source of inspiration for so many athletes around the nation to work harder and get better. And I'm exited to be able to work with these athletes."
The Oslo Vikings is proud to have these two outstanding coaches represent the Oslo Vikings on the U17 national team staff
For the whole staff check out Amerikansk Fotballs article:
Juniorlandslagets trenerstab offentliggjort: Her kan du bli bedre kjent med dem!