07/04/2017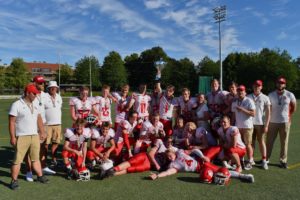 After a wonderful year for our Oslo Vikings U 17 program, the boys fell short to the Eidsvoll 1814`s in the NM finals. Going into game , the 1814`s were favored to win. They have been a power house all season long only allowing 20 points against in 7 total matches. The final score in the match was 43-16 for Eidsvoll.
It was a hard fought match the entire game. The young Vikings never gave up the entire game! This is a young U 17 Vikings team and they will be back better then ever next season. This young group of men are blessed with a load of talent and now they will have more experience going into next season.
The Oslo Vikings would like to thank all the players, coaches and manager for doing an excellent job on and off the field all season long! Also, thank you to all the parents who came out to support your boys cheering them on the entire way.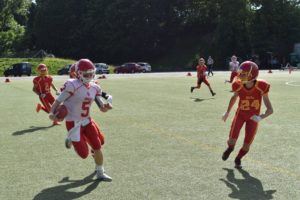 We wish you all a great summer holidays and look forward to seeing you all out to support our mens senior Elite team Saturday at 18:30 @ Bislett stadium as they are playing in the NM finals!
Go Vikings!!
Please follow and like us: