14/05/2018

Wednesday May 16th (kl 19:00) @ Frogner Stadium. The Oslo Vikings Senior Elite team will be playing their cross town rivals in the well know and highly anticipated " Battle of Oslo." This will be the 5th consecutive year the match will be played on May 16th. These two team are both going into the game with a (1-1) record and are  looking to improve in the Norwegian league standings.
Live Stream link : https://www.youtube.com/watch?v=Es6umeTkeig
We need all of you Vikings fans out to support and cheer the boys on !!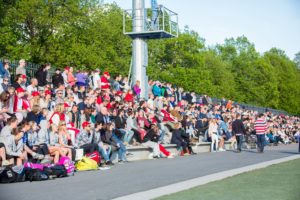 GO VIKINGS!!!