15/02/2023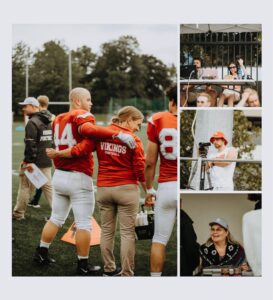 Be a Viking today!
Now that the NFL season has concluded with Super Bowl LVII. Do you have the itch for more American football in your life?
We are always looking for more members to join the OV family. If you are a junior player (u14, u17 or u19) we would love for you to try out the great sport of American football with us. We still have more openings for our senior men's teams as well!
If you are someone who loves to watch the sport and is willing to lend a helping hand, we are on the lookout for more game day volunteers. Our goal is to enhance our game day product for both fans and players for 2023.
---
For inquiries about potential volunteer positions, please contact: Begby72@gmail.com
If you are interested in joining any of our teams, please contact: Derekmann886@gmail.com
---
GO VIKINGS!!
Photo credit
: Anika Temple